Rock Star
Rating:
---
Product Description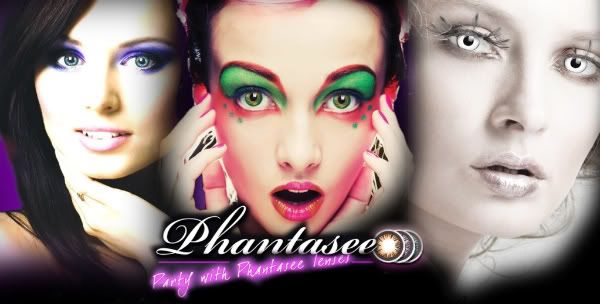 Rock Star Contact Lens:
Rock Star Contact Lens has a white star shape in the center of a black background. Great accessory to complete any costume or outfit!
Crazy Eyes:
The

Contact Lens

es are great for many occassions such as Raves, Parties, Halloween and many more. Look Different, Look Stylish with Phantasee

Coloured Contact Lenses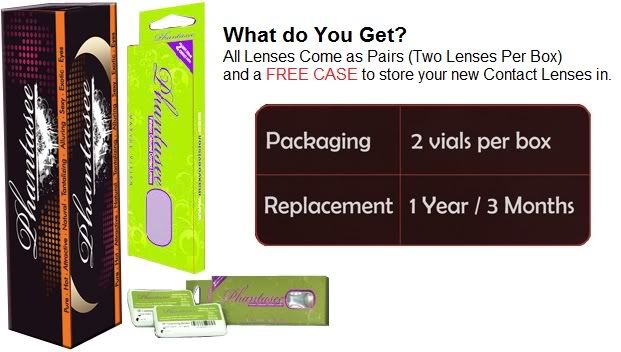 About Phantasee Contact Lenses:
Made from the highest quality of Hydrogel material
Can be worn for 90 Days after opening
Perfect size to ensure comfort
Designed to suit light and dark coloured eyes
High oxygen permeability
Manufactured in an ISO9001 and GMP certified facilty
See how our Contact lenses look:
To see some of our Phantasee Contact Lenses Visit our YouTube Channel at http://www.youtube.com/user/crazycontactlens
Frequantly Asked Questions:
NOTE: Contact lenses purchased on crazycontactlenses.com.au do not require Prescription. All of our lenses are PLANO and do not correct your vision in anyway, they are purely for cosmetic purposes only, but please note that seeing an optometrist is recommended prior to purchasing these Contact Lenses.
Want to know more? or have a question? Click here for our FAQ or Ask us a Question by clicking "Contact Us"
---
Find Similar Products by Category
---